While this route may have been used in the early days of the trail, it was not used per documentation in the 1800s, likely due to a change in the river course forcing the Rio Grande up against the sandstone cliffs. El Camino Real is generally found on dry, solid ground above the river level to avoid the potentially muddy or sandy ground of the Rio Grande floodplain. This area was also inundated by floods in 1929 and 1937 (and earlier floods) that likely destroyed any traces of the trail in this area.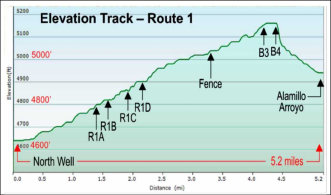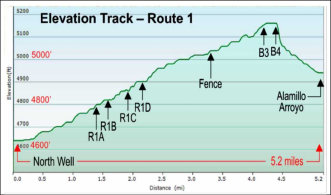 El Camino Real de Tierra Adentro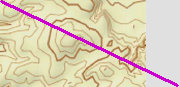 Trail emerging from canyon
Atop ridge
soc-N3
3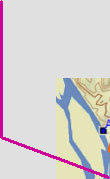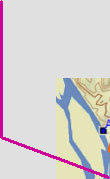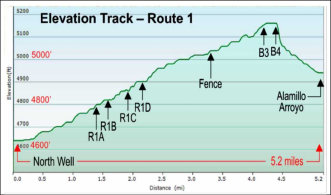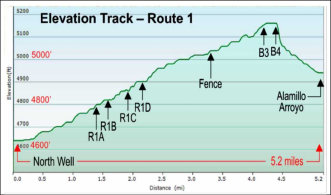 Sabino village first mentioned 1780; a popular stop on the trail and well documented river ford, including by U.S. Army supply wagons enroute to Ft. Craig. Abandoned around 1870-80; townsite destroyed by 1929 flood.
The trail from Sabino to Alamillo arroyo appears to follow a natural canyon and supported by documentation. Field work has identified wagon swales in several places. This "detour" route is to bypass the cliffs and the rough country north of Sabino along the river.
The ridge is the high point on the trail, descending north into the Alamillo arroyo.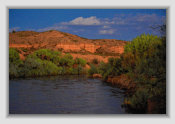 Elevation plot of the "Red Cliff" canyon route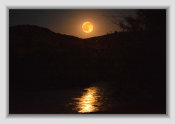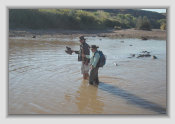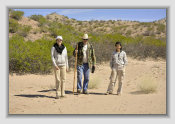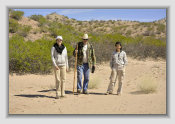 Alamillo cliffs under alpine light (just before sundown)


Trail photo
• LEGEND •
Aerial photos with DJI Phantom 3 quadcopter camera