TOUR 2 – Armendaris Ranch tour
San Marcial was destroyed by the 1929 flood. The tour visits some of the remaining ruins and where the town once stood. There's things to see -- if you know where to look. The tour also includes a good view of the Civil War battlefield of Valverde and a brief description of the 1862 battle.
Scroll down

Next Tour:
View from atop Parida Hill
Collapsed wall of the pueblo
Some ruins at San Marcial
Next Tours:
Arriving at Lava Camp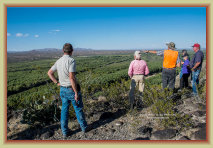 Atop Black Mesa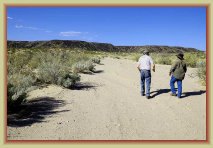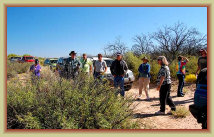 Typical tour stop
Walking El Camino Real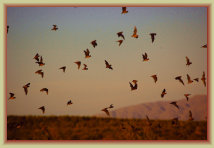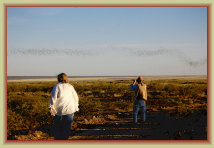 SCHS GUIDED HISTORY AUTO TOURS
Exploring Socorro's history with "boots on the ground"
Photo Gallery
Tours