On this page:
See also:
Hammel Brewery Wall Collapse, April 10, 2008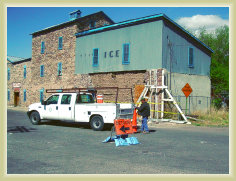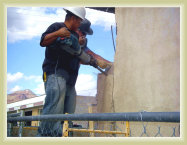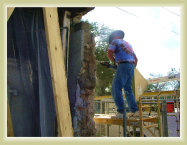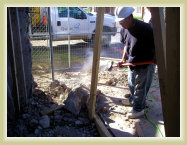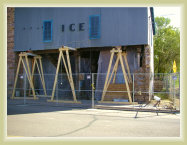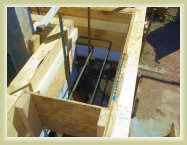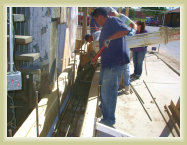 Where jack hammers wouldn't work, good old back breaking work was required.
The result is a new solid concrete load bearing wall - with rock facade - built at the same time
Finishing the new solid wall footing strengthened with rebar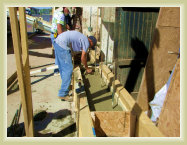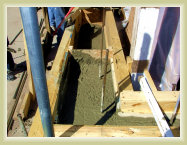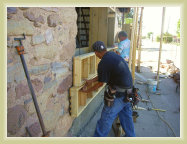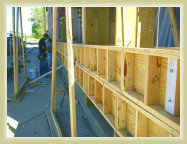 Photos of the repair, October 2009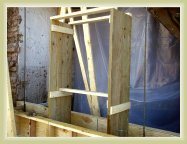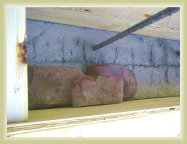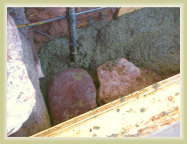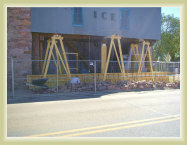 Door frames rebuilt with weathered wood and placed on top of the new footing.
Rocks for the facade being placed into the slip form
The first course completed and cement allowed to dry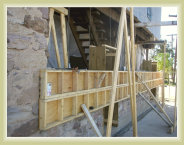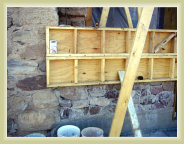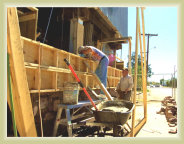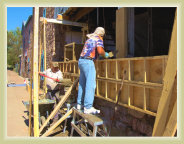 Bruce Burnett positioning slip form on the 3rd course
Luis Chavez fills a bucket with cement then lifts the heavy bucket to Bruce. After the 1st course, cement was poured by hand, bucket by bucket.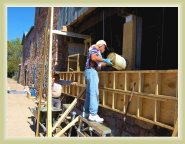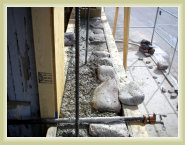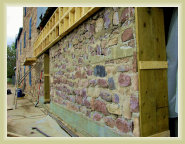 Slosh & swish cement around the rocks (there's probably an engineering term for that).
On Oct. 22, the slip form and framing removed to fully expose the new wall. Finishing and cleaning the rock work followed.
Internal stairs to the 2nd floor showing the new solid concrete load bearing wall.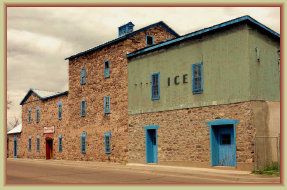 Photos by Paul Harden and Jon Spargo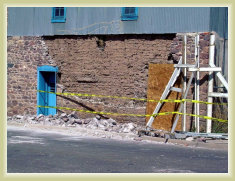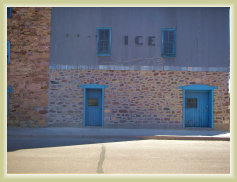 The April 10, 2008 wall collapse closed 6th Street for several hours
Archives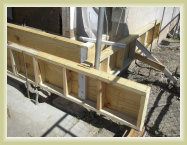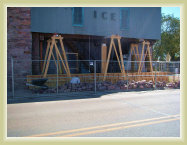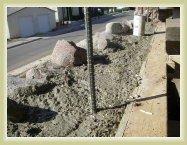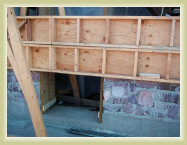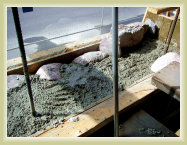 Building the forms and rebar for the new solid cement wall footing and for the wall repair
Pouring cement into the form for the new wall footing Oct. 12
Concrete poured into the form with facade rocks in place
Slip form raised two feet on Oct. 15 for the 2nd course
Views of the completed first course of the wall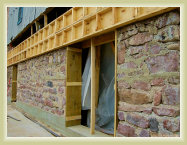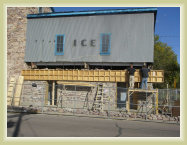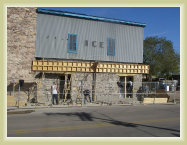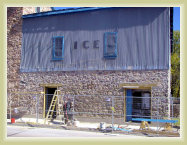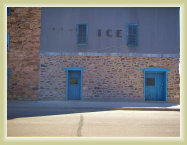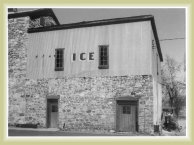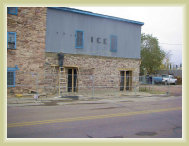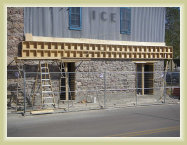 On Oct. 21, framing for the top solid concrete wall header was built for supporting the load of the second story of the building.